Hotel Curious by ALEGRIA
Hotel in Barcelona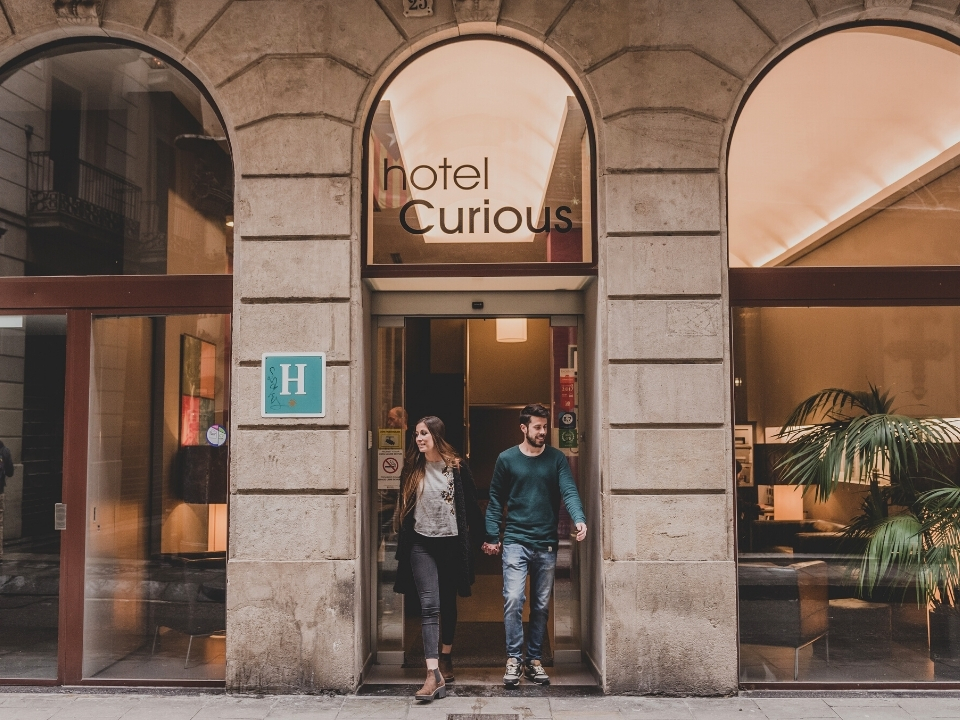 Con una ubicación inmejorable a sólo 50 metros de Las Ramblas, el Hotel Curious by ALEGRIA es ideal para viajeros que quieren un alojamiento como punto de partida para explorar todo lo que una escapada a Barcelona puede ofrecerte.
Enjoy a hotel with the best value for money in Ciutat Vella, where you will find modern rooms with images of Barcelona city, free internet WiFi, our friendly staff... and, of course, with the knowledge that the best of Barcelona is just a stone's throw away, like the Mercat de la Boqueria, Picasso Museum, MACBA, Plaza Real, Plaza Catalunya, Gaudi's modernist buildings...
Experience Barcelona again and again the way you like it, and at the best online price at the Hotel Curious by ALEGRIA. We are waiting for you!
Rooms
Get the sleep you deserve.
See more
SERVICES
We have everything you are looking for.
See more
Location
Unbeatable
We are waiting for you!
Alegria Hotels
Phone: +34 933 021 172
Mail: curious@alegria-hotels.com
Address: C/ Carme, 25
See more