Hotel Moremar by ALEGRIA
Hotel in Lloret de mar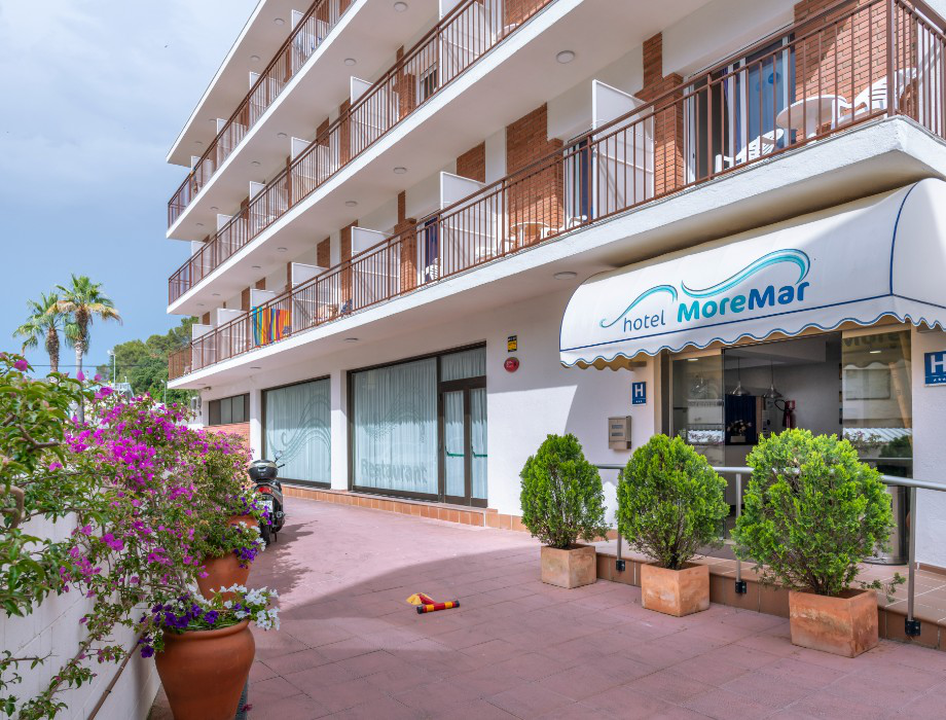 Welcome to Hotel Moremar by ALEGRIA

The Hotel Moremar by ALEGRIA in Lloret de Mar is your next holiday destination. Don't believe us? When you arrive at the resort and get acquainted with this special location, embedded in one of the liveliest towns in the region, you will see for yourself. With its restaurant, outdoor pool and rooms, it offers a wonderful space for some rest and relaxation.

We'd like to welcome you to come and enjoy our comfortable and charming resort. Enjoy a different architectural concept, marked by purple and white tones as key stimuli. Find out for yourself what characterises us and stay in a friendly atmosphere. We are waiting so we can invite you in and give you a few days of rest. Start your stay!
Rooms
Get the sleep you deserve.
See more
SERVICES
We have everything you are looking for.
See more
Location
Unbeatable
We are waiting for you!
Alegria Hotels
Phone: 93 767 86 84
Mail: hello@alegria-hotels.com
Address: Passeig de les Acàcies, 2, 17310 Lloret de Mar, Girona, España
See more