ALEGRIA Cabo De Gata
Hotel in Retamar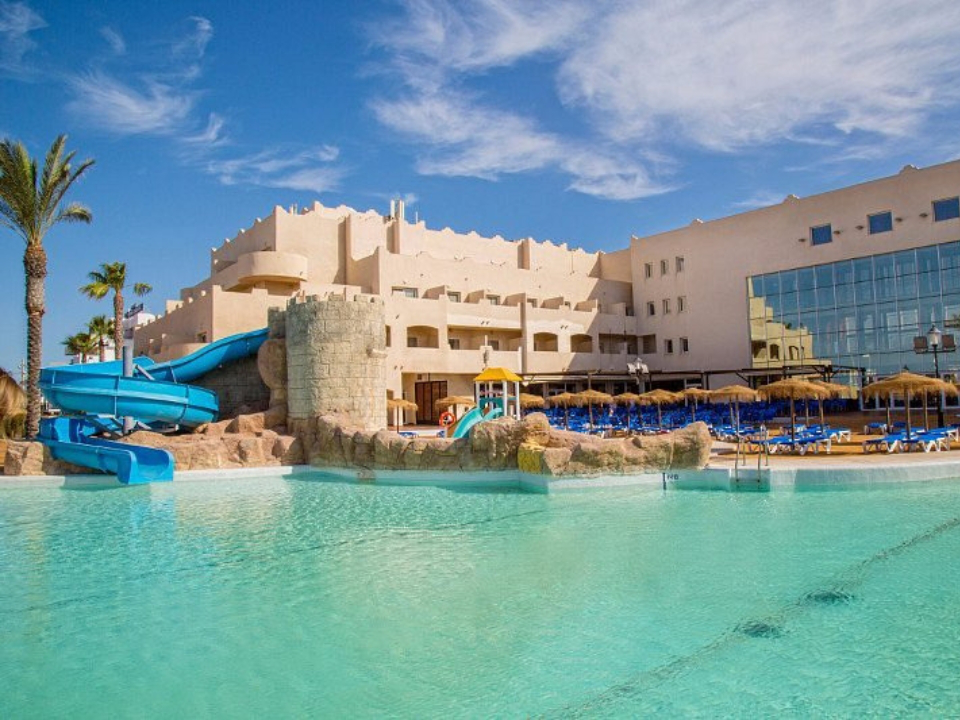 At your service for an unforgettable stay!

Are you looking for an ideal holiday destination full of sun, fun and everything you could ever need? It's everyone's dream, and, for that reason, we're pleased to inform you that all of this and more awaits you at the Hotel ALEGRIA Cabo de Gata. With our exceptional location in Retamar (Almería) along with our fantastic facilities, you won't need much more to enjoy your dream stay.

Our four-star resort is able to offer any type of service or facility you should require. Rest assured, they will be the icing on the cake during your holiday in this paradise. Don't wait any longer! Come and have a great time with your friends or bring the whole family! We look forward to seeing you!
Rooms
Get the sleep you deserve.
See more
SERVICES
We have everything you are looking for.
See more
Location
Unbeatable
We are waiting for you!
Alegria Hotels
Phone: (+34) 950 97 09 70
Mail: cabodegata@alegria-hotels.com
Address: Juegos de Argel, S/N, Retamar 04131 (Almería)
See more