ALEGRIA Caprici Verd
Hotel in Santa Susanna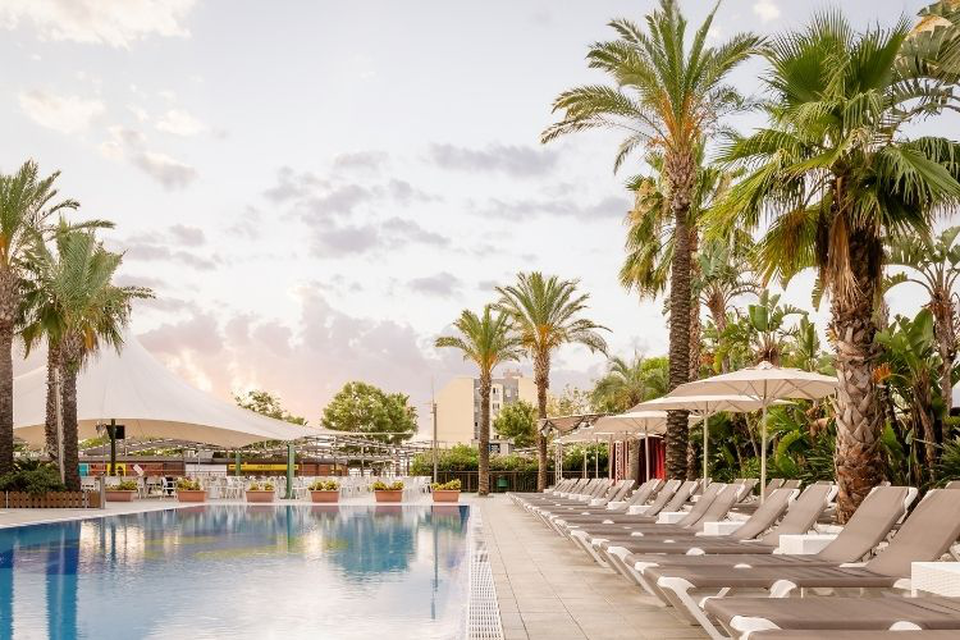 Comfortable and family friendly. This is what the hotel ALEGRIA Caprici Verd Is like, an all-inclusive hotel in Santa Susanna, just perfect for enjoying a very special holiday in the Mediterranean with your family. Its wonderful location, on the seafront just two minutes from Santa Susanna Beach, makes it the ideal place to relax.

We have designed a large number of services to enable you and your family to relax in a very pleasant atmosphere. There are spacious rooms, a buffet restaurant with Mediterranean dishes, a heated pool, gym, sauna, pet admission (up to 8 kgs), a mini club, plus personal attention and all with the sea in the background.

Discover the charm of the Catalan coast at the best price online guaranteed. Book your pet friendly hotel on the ALEGRIA Hotels official website and experience an unforgettable stay with your loved ones. HB-004178 4*

Due to the current situation of the COVID-19 pandemic, and in order to guarantee maximum security and comfort for our clients and employees, our spa will remain closed until further notice, so our guests will not be able to access those facilities. We apologize for the inconvenience and thank you for your cooperation.
SERVICES
We have everything you are looking for.
See more
Location
Unbeatable
We are waiting for you!
Alegria Hotels
Phone: (+34) 937 677 046
Mail: capriciverd@alegria-hotels.com
Address: Av. del Mar, 3. Santa Susanna 08398 (Barcelona)
See more