ALEGRIA Barranco Rooms
Hotel Playa de las Américas
Elegant, comfortable and right next to the beach. Exactly what you can find with the 107 apartments at the ALEGRIA Barranco. Well decorated spaces in which you can enjoy a highly exclusive break just a few minutes from the beach. The peaceful atmosphere that encompasses the rooms, combined with their excellent location and services, allows guests to feel right at home throughout their stay.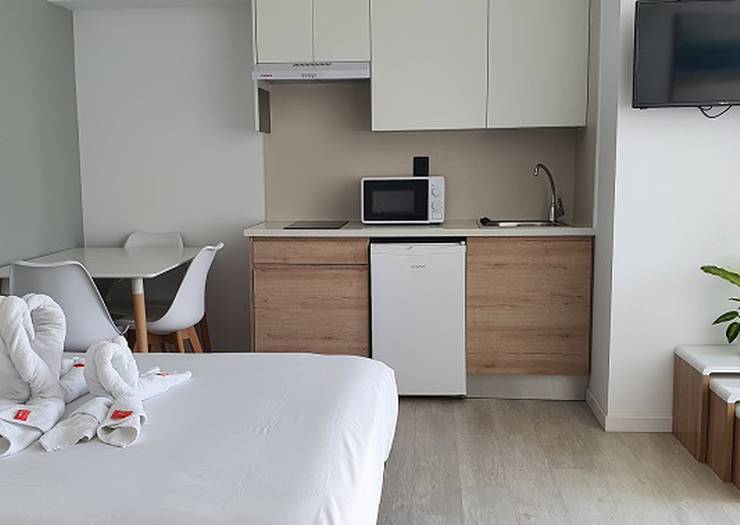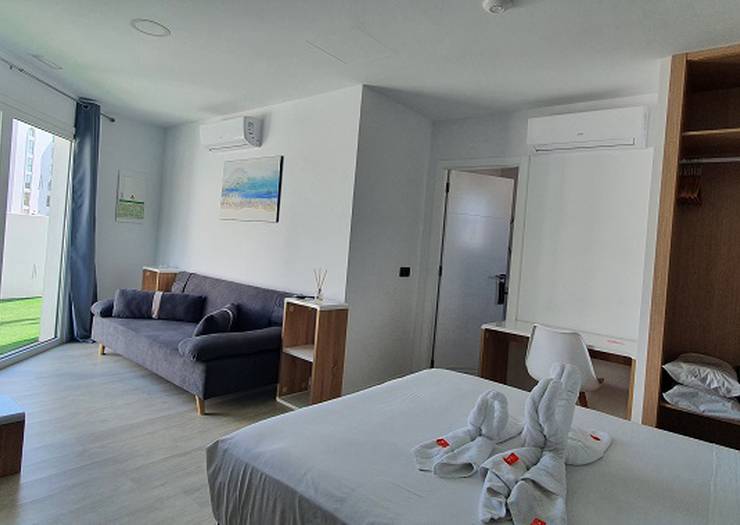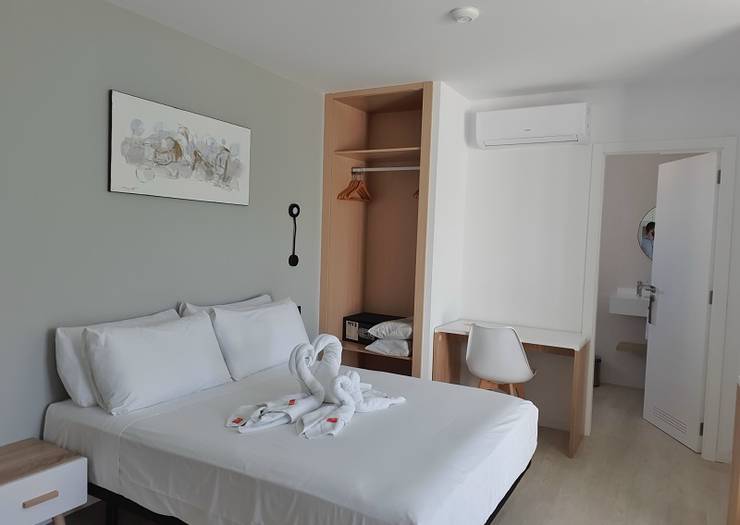 Studio with 1 bedroom
Apartment equipped with kitchen (utensils, microwave, refrigerator and freezer). Living room. Air conditioning. TV. Shower.
Double bed (1.50m) or 2 Individual beds (0.90m).
See more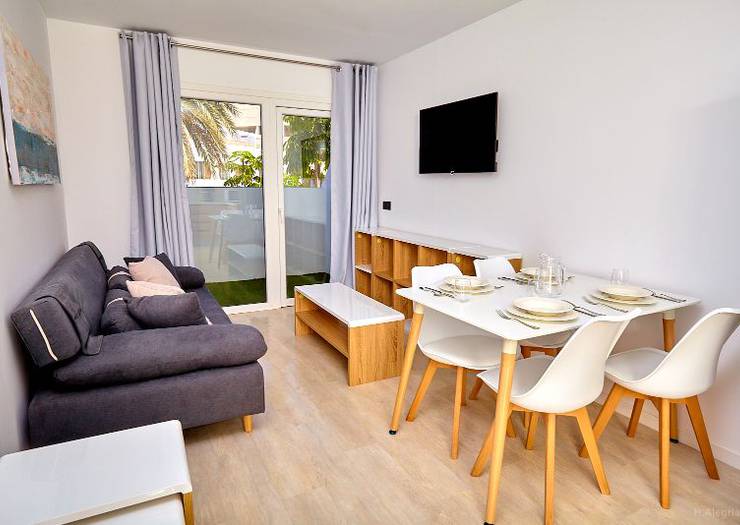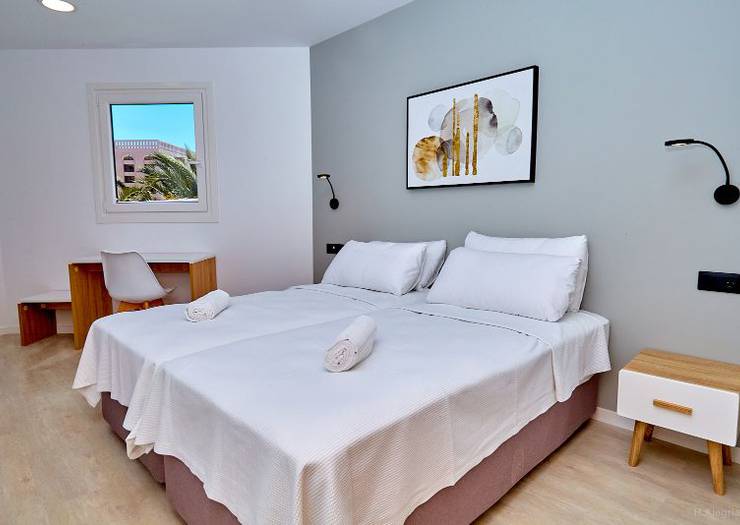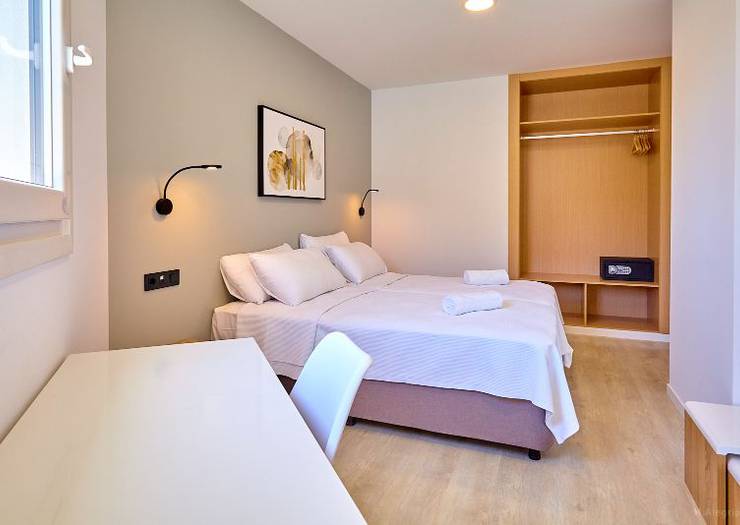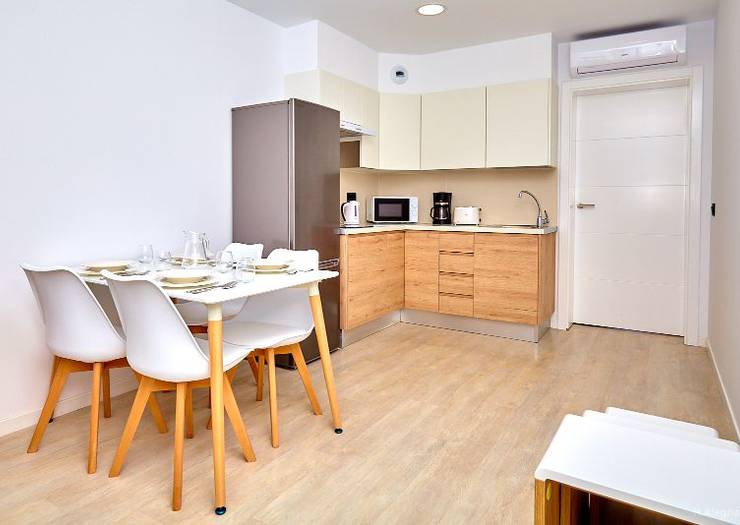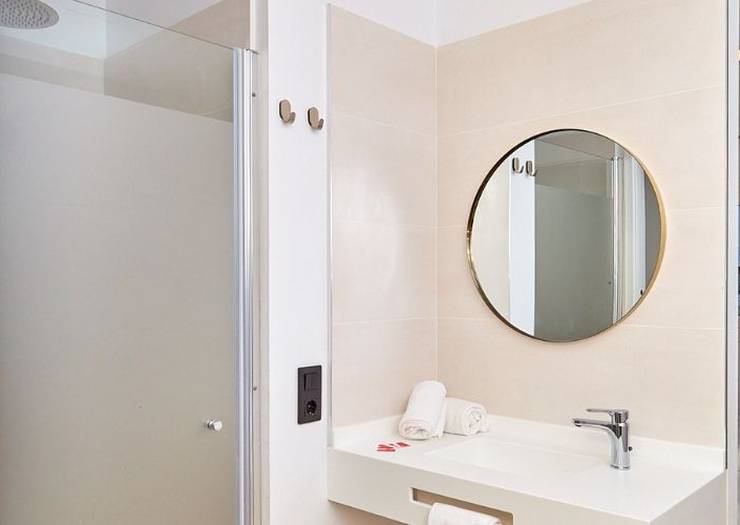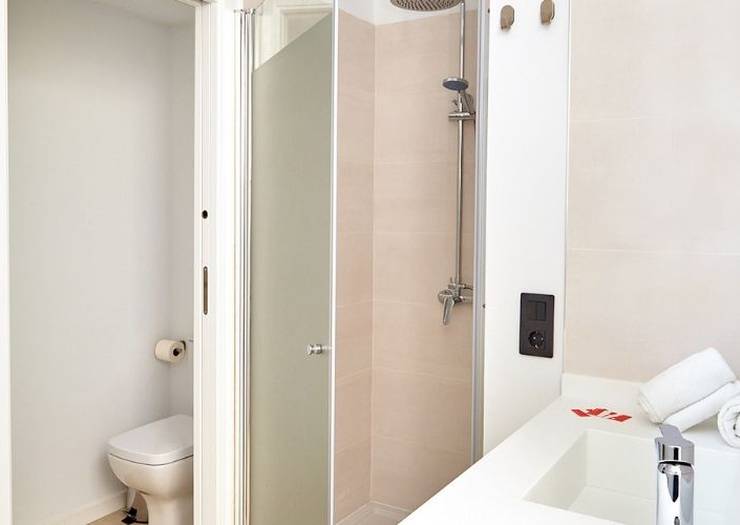 Double apartment
The Double Apartments at the ALEGRIA Barranco invite you to relax in a warm and welcoming setting. With a maximum capacity of 4 people, it's the perfect choice for families, couples and groups of friends ...
See more